E&C Credentials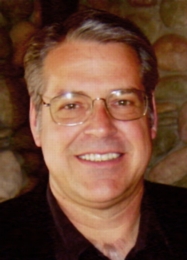 Ed Arvidson is the President of E&C Consulting, and the creator/instructor of the Coffee Business School of the Cascades. Ed has been providing consulting services to the Specialty Coffee Industry for nearly 20 years.
Ed has worked with major corporations such as Centex, Whole Foods, and Sheetz Convenience Stores, and has also worked with hundreds of Specialty Coffee business owners in the planning and opening of their new businesses. Ed has been personally involved in the employee training and store openings of nearly 100 coffee operations. He also frequently serves as a troubleshooter for existing, struggling retailers.
Ed has created several products since he launched E&C Consulting in 2009, including "Coffee Drive Thru Plans", ready to use architectural plans for constructing a coffee drive-thru building, and two books, "How to Get Profitable in the Coffee Business", and "Starting a Coffee Drive-Thru Business."
In 2010, Ed created and launched the "Los Angeles Coffee Business School," A 4-day intensive business and beverage school held every other month in Los Angeles, California. In 2013 Ed moved classes to his hometown of Bend, Oregon, and he rebranded the school as the Coffee Business School of the Cascades. The school's focus is on providing aspiring coffee business owners with the business and beverage fundamentals necessary to open and operate their own successful coffee operation.
Prior to starting his own company, Ed was co founder and senior consultant for the Bellissimo Coffee InfoGroup, and co creator of many of their core educational products, including: Espresso 101 DVD, Everything But Coffee DVD, Customer Service DVD, Bean Business Basics a 700-page start up manual, and the book, Opening a Specialty Coffee Drive Thru. He also developed and taught the business curriculum at the American Barista & Coffee School (ABCS), from its inception through July of 2009.
Before his consulting career in the coffee business, Ed had been involved in food service operations for 15 years. He was an owner/manger of 3 successful coffee businesses and 4 restaurants, preceded by extensive experience in the corporate restaurant industry. During the course of his corporate career, he worked for such companies as TGI Friday's, Sea Galley Restaurants, and several regional chains. He has held such positions as: general manager, corporate store troubleshooter, corporate food & beverage manager, and corporate management trainer.